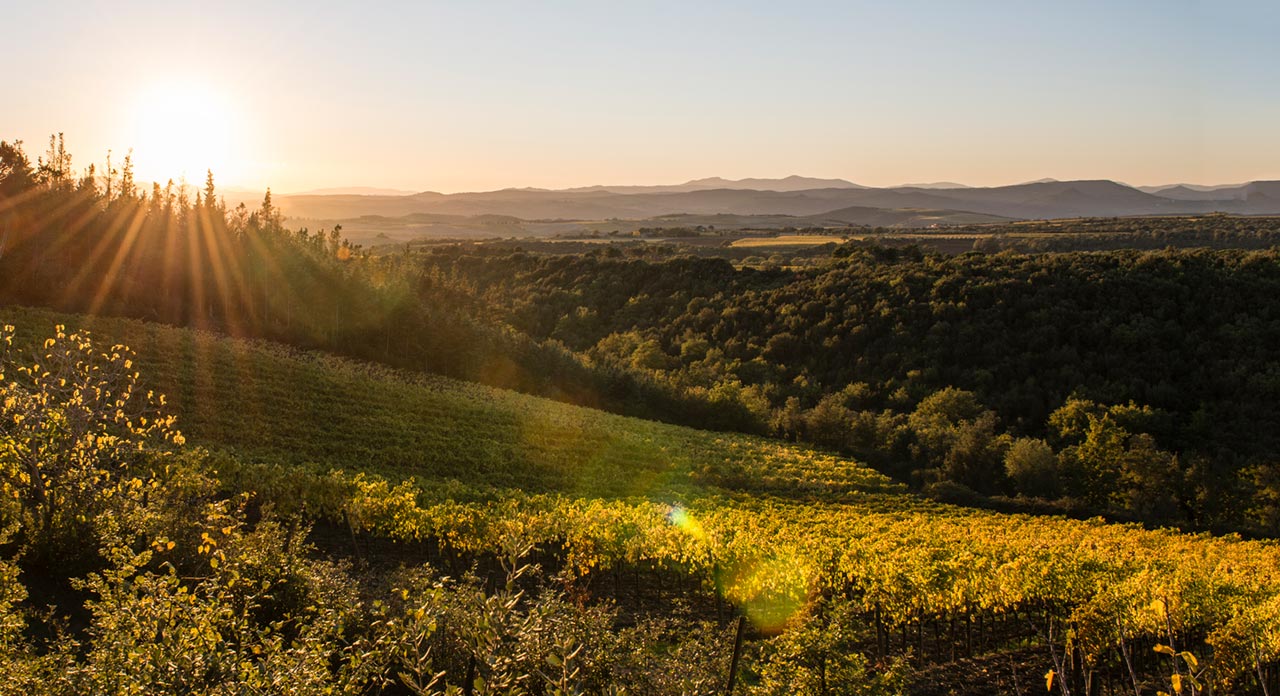 Winery Tours
Gemma and Giancarlo will welcome you with a warm handshake and tour you around their vineyards. Every visit to San Carlo starts in this way, with a walk through the rows of vines which give life to the estate's Rosso DOC and Brunello DOCG.
As we know, a good wine starts from the vineyard and the authentic connection with the land is never forgotten. Step by step, story after story, observing the forest and the seasons as they come and go, maybe looking at the altitude, the location and the soil, you will find yourself surrounded by the history of the family and of Brunello, the love of Montalcino and the precision of its production regulations, the agricultural practices and the uniqueness of a territory that is now famous worldwide.
Gemma and Giancarlo will then lead you to the cellar where their wine is looked after and stored, from one phase to the next.
It is finally time for the wine tasting in a very bright room looking over the surrounding countryside. At this time, the wines that you taste will be true to everything that Gemma and Giancarlo have shown you up until that moment.